The role of an estate agent
An estate agents job role is to prospect and unearth details and put deals together for buyers and sellers of real estate property. Although you can have one agent can act for both parties, this normally doesn't work to the advantage of the buyer. Have you ever wondered about the significance of a Real Estate agent when buying or selling property? Read on to learn what an estate agents job role entails.
Roles of a real estate agent to a buyer.
Their work is to guide you in identifying the property of your choice. They also provide information on the local market and other comparisons. The agent of the buyer normally has networks in the given area. With this network,  they are able to know which homes are available for sale.
How do you know if the property conforms to building standards? When you've identified the property of your choice, the agent then connects you with the property inspectors to perform a full inspection and valuation.
He may also recommend a bank which can provide a loan for the property. Then he can assist you with the negotiations of the property and all the paperwork involved. He should help you sort out all issues and objections before closing the deal on the property.
Role of the real estate agent to the seller.
Do you really need a real estate agent to sell your property? The simple answer is yes. This is because he knows what the potential client values as important and it's his responsibility to find you a buyer. It's not just about finding a buyer, but the buyers should be found within a certain time frame.
Does the question of how much you should charge trouble you? The expertise of the agents will help you get the best deal. He is able to do this using his existing networks on the ground to gauge the best price for your property.
Your property may also need a little fixing here and there. The agent becomes handy here by referring professionals to do the renovations. Did you know your building must be inspected before being sold? The real estate agent not only help you find the inspectors but also sorts out issues that may arise.
The paperwork may be overwhelming and any errors made may force you to have to redo the paperwork again. Ask your agent to help you with this too.
In summary, the agent's work is to educate and guide you through the process. He has to make sure you get good value for your money which enables him to earn a commission from the sale or purchase of a property.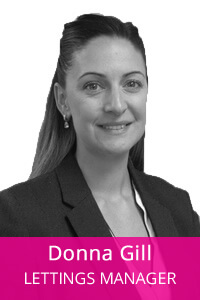 To arrange a free valuation, or to find out more about Own Homes and the services we provide, simply call 01438 367753 or email lettings@own-homes.com. You can also visit our office.